Albany Senior High School
Nurture. Inspire. Empower.
Parent elections for ASHS School Board
close next week!
Kia ora e te whānau,
This is a quick reminder that parent elections for our School Board close next week!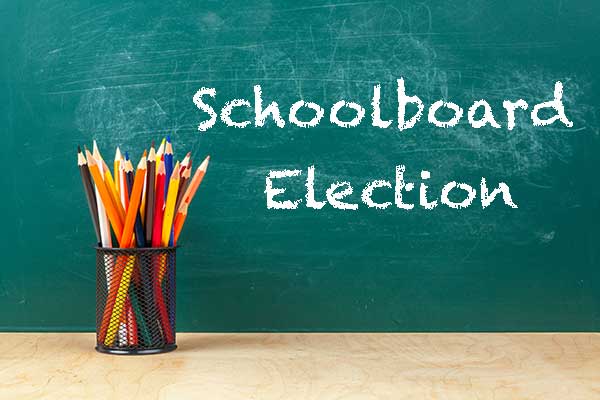 Our school is undertaking a parent election for our School Board. This process has
started with the issuing of nomination papers to our caregiver community.
We have employed CES to undertake the election process on our behalf. This year with
legislative change, our nomination form and full instruction on how to place your
nomination into our own School's Election website will be emailed to you if we have your
email address in our database or you will receive it by post if we don't have your email in
our database.
Nomination papers will also be available at the school office. The school will send those on to CES for processing upon receipt from candidates.
Nominations close on Wednesday 3 rd August at 12 noon.
Election day is Wednesday 7th September.
We look forward to your participation in this process.
If you would like to find our more about what is involved in being on the School Board who are invited to join our current Board Chair Philip Voss and Principal Claire Amos for a Zoom meeting on Monday evening. Se details below!
Open Evening is coming!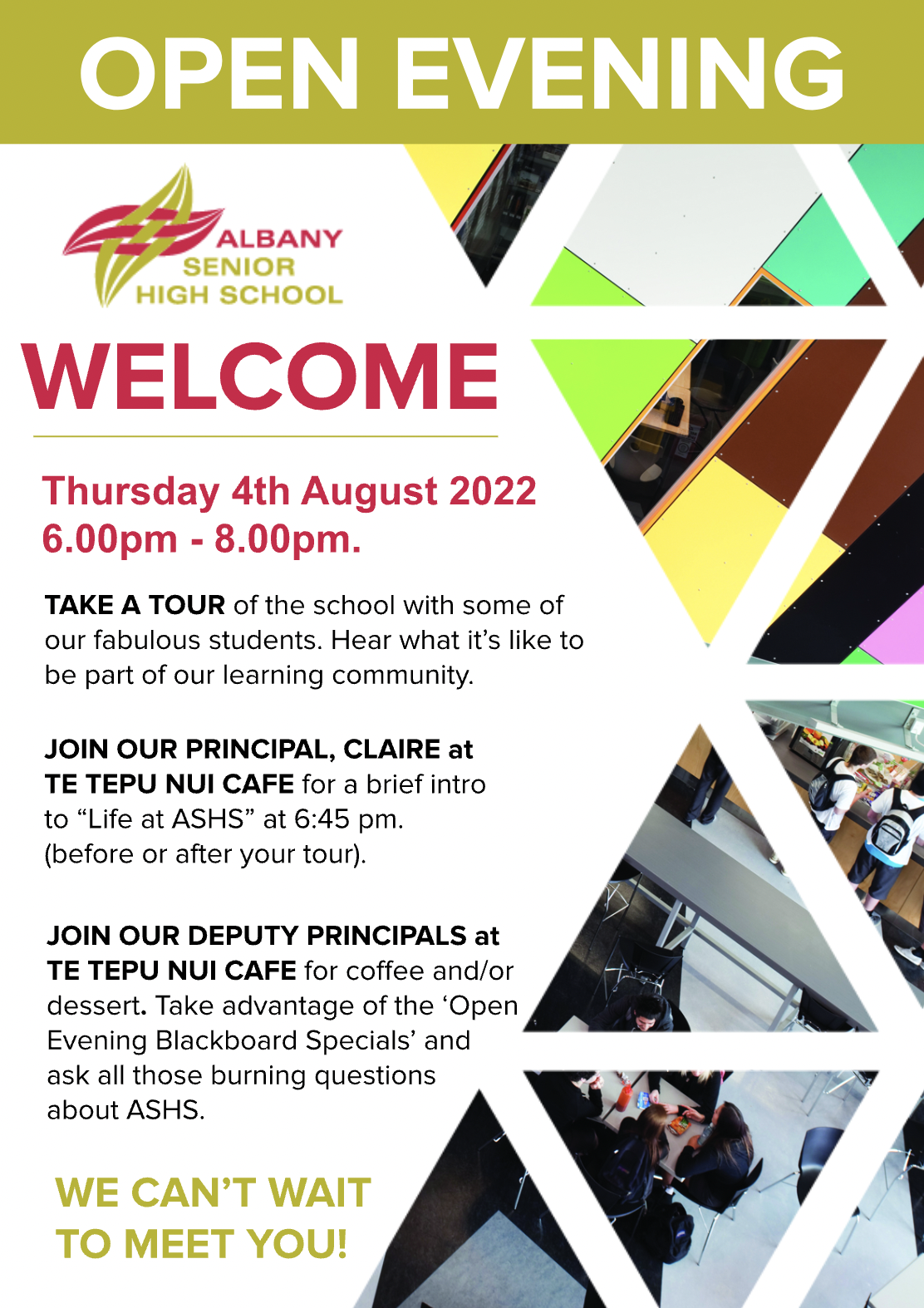 2023 Enrolments are now open!
If you or anyone you know has a young person planning to join ASHS next year, please get them to enrol here: https://www.ashs.school.nz/enrolment/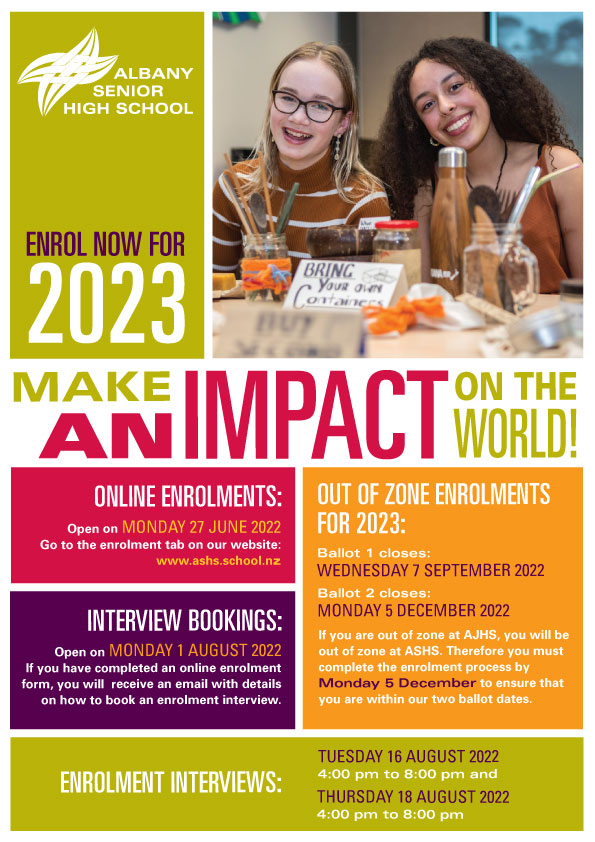 And there is a lot on next term! Make sure you have the following dates in your calendar.
Important Dates in Term Three
ASHS Open Evening 6:00 – 8:30 pm – Thursday 4th August
2023 Enrolment Evenings – Tuesday 16th and Thursday 18th August
NCEA Accord Day – Wednesday 17th August
Learning Dialogues Thursday 25th August and Tuesday 30th August
Midterm Break – Friday 26th August
Prelim (Practice Exams) – Thursday 15th – Tuesday 20th September
IP Celebration of Excellence Evening – Wednesday 28th September
School Holiday dates for 2022 and 2023 – https://www.education.govt.nz/school/school-terms-and-holiday-dates/
Nga mihi
Albany Senior High School