"Albany Senior High School is not a school where you have to fit in, rather it is a place where you belong. Know that we want you here and we want you to succeed." – Claire Amos
We are inclusive:
Students are not streamed – teachers meet students where they are at and personalise their learning. 

Students do not have to meet prerequisites to take a Specialist Subjects or Impact Project course.

Teachers are called by their first names – this breaks down barriers and allows teachers to form deep learning partnerships.

ASHS does not have a school uniform. We focus on who students are and want them to feel free to express themselves.
It is not if you are bright, it is how you are bright. We acknowledge that every single learner has unique gifts and talents that we need to treasure and grow. We believe that all learners are capable of achieving success.
Support for LGBTQ+ Students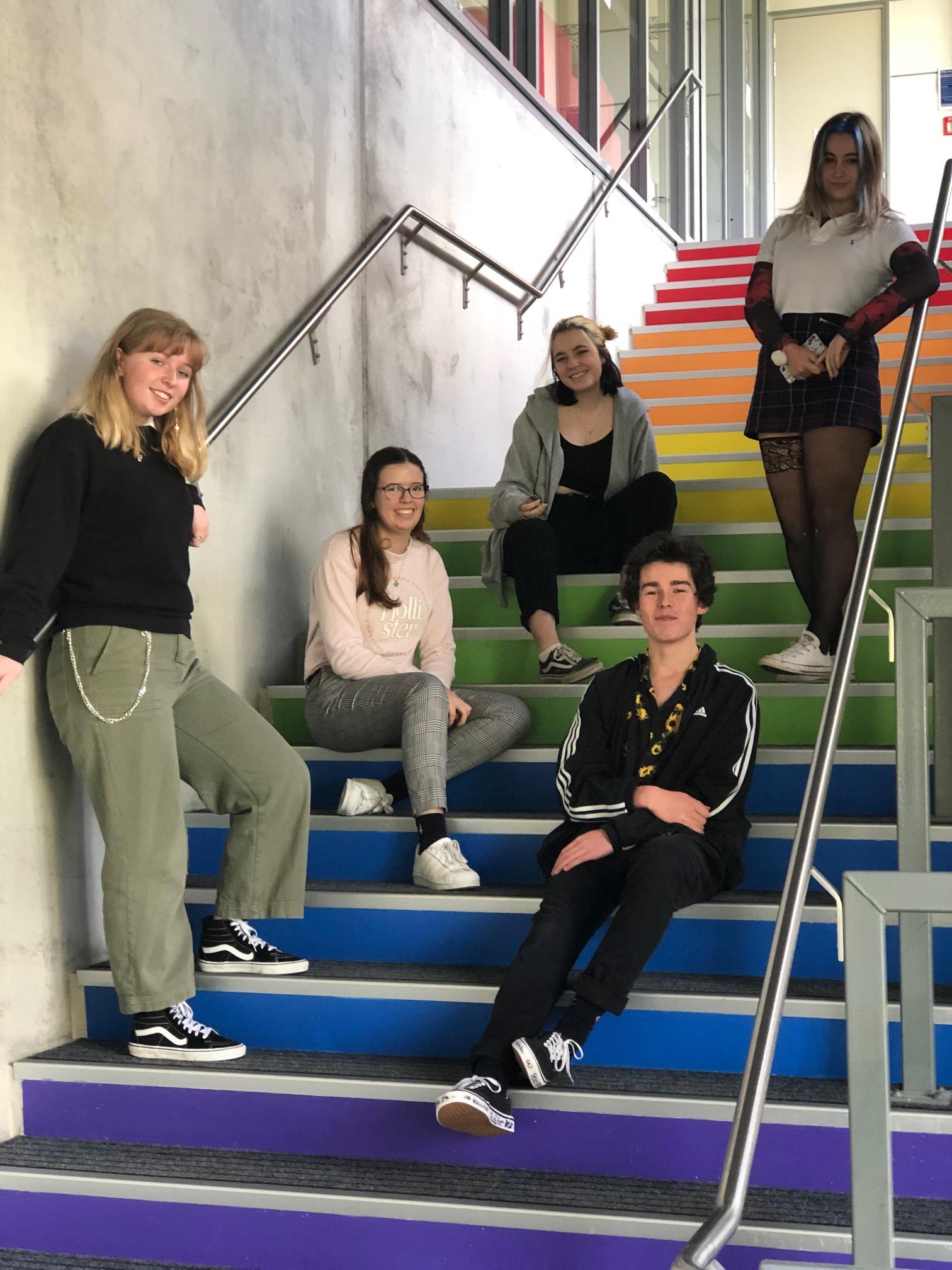 At Albany Senior High School we support and affirm our students and staff regardless of their sexuality or gender identity.
We have counsellors on staff who can help answer questions, address any concerns, and support students if they are exploring their gender identity, sexuality, or transitioning.
Teachers are happy to use preferred names and pronouns (and can use different pronouns in different situations) and we could implement such changes in our school records if requested. We also have the Sexuality and Gender Acceptance student group which meets each Monday lunchtime and we do not condone bullying at this school.