If your young person is unable to attend school for a period of less than 3 days, please phone the school on (09) 451 9065 as soon as possible. You can even phone out of office hours as the school has an answerphone that is cleared daily. If you leave a message please clearly say your son or daughter's name and the reason for the absence as the school is required to use the correct Ministry of Education code.
For your convenience, we also have a dedicated email address: absences@ashs.school.nz
If your young person has an unexplained absence in the first lesson of the day you will receive a notification through the Kamar app, a text message or an email about this.   Please reply with the reason so that we can update our records.
Should you wish to provide a medical certificate or other documents please email this to our other email address: absences@ashs.school.nz
Notify ASHS using a mobile device.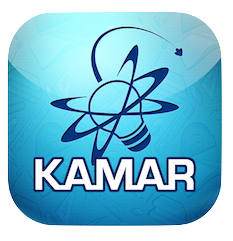 You may wish to report an absence for your young person through the Kamar mobile application.
Download the KAMAR App on your iOS device from the iTunes store or on your Android device from the Google Play store.
iOS: Apps Store      Android: Google Play Store.
For all information about how to access these 2 systems please click here
PLEASE Delete your old App.   We are NO LONGER using the app distributed by SchoolAppsNZ.


If you are still using this app to send us absence notifications we will not receive them as this company is no longer contracted by ASHS.