Albany Senior High School
Nurture. Inspire. Empower.
Board Elections, ASHS Yearbook and Impact Project Celebration of Learning 2023
Kia ora e te whānau,
Only seven days left of school this term. Please support your young people to be at school and make the most of every opportunity. In today's newsletter, we have a couple of heads-ups and a couple of reminders.
SCHOOL BOARD PARENT MID-TERM ELECTION 2023 – NOMINATION ROUND

Our school will be undertaking a mid-term parent election for 2 School Board vacancies. This process will start with the issuing of nomination papers to our caregiver community by Friday 22 September 2023.
We have employed CES to undertake the election process on our behalf.
This year with legislative change, our nomination form and full instruction on how to place your nomination into our own School's Election website will be emailed to you. If we don't have your email address you will receive it by post.
Nomination papers will also be available at the school office. The school will send those on to CES for processing upon receipt from candidates.
Nominations close on Wednesday 11 October 2023 at 12 noon.
Election day is Wednesday 15 November 2023.
We look forward to your participation in this process.
Wayne Jamieson
Returning Officer
CES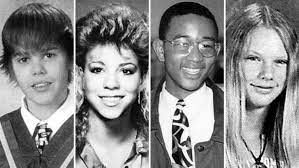 The 2023 ASHS Yearbook is available for order now!
Click this link to buy your yearbook:
https://forms.gle/4DHd2CdEyvtBT7e7A
A message from our Yearbook committee:
When you look back (as an adult) and yearn for those years when you were young, energetic and not embittered and cynical, perhaps browsing the faces and quotes from your old friends, and a bunch of people you barely remember, will perk you up!
Seriously though, owning a yearbook is a great way to relive some of your secondary school experiences and remember a really important part of your life. You'll go on and change to be better people and experience new things (that are awesome) but nothing quite compares with the sense of potential, for yourself and the world, you experience in your teens.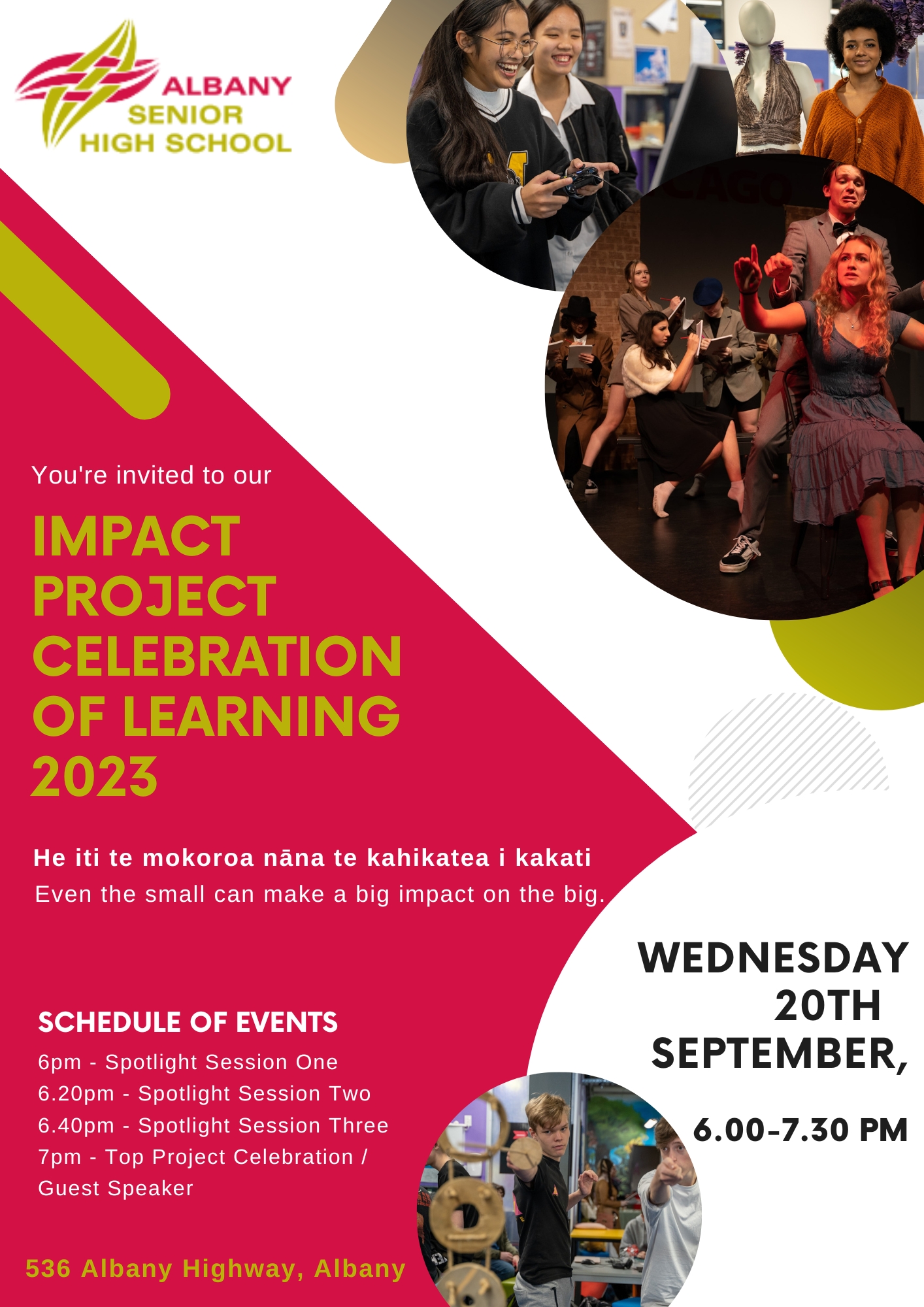 ASHS Impact Project Celebration of Learning 2023
We'd love to have you come along for the ASHS Impact Project Celebration of Learning! Come along next Wednesday evening.
Wednesday 20th September
6.00-7.30 pm
Albany Senior High School
536 Albany Highway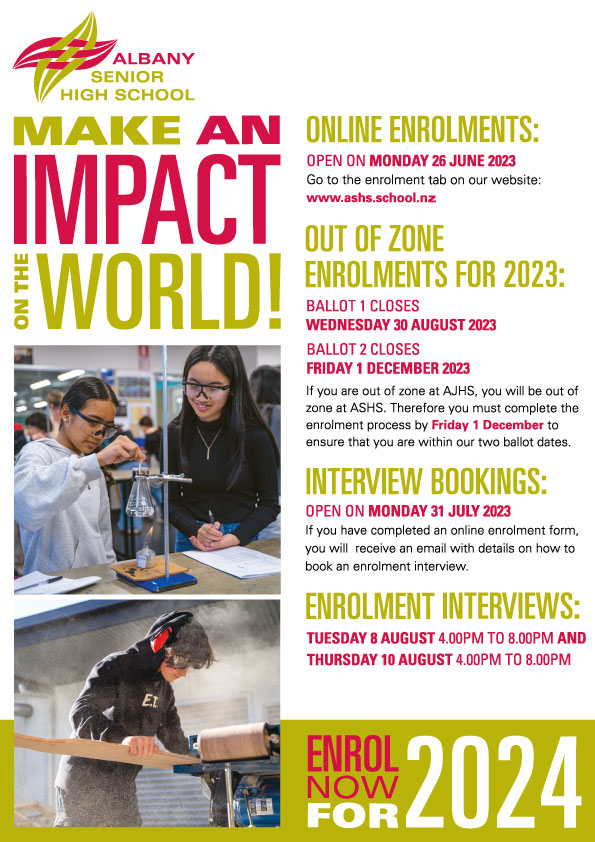 Enrolments for 2024 are now open!
If you know anyone hoping to join us next year please encourage them to enrol as soon as possible. The enrolment form is online here: https://www.ashs.school.nz/enrolment/
Note – Out-of-zone enrolments for 2024 will close Friday 1st December 2023!
Important Dates
Wednesday 20th September – Impact Projects Excellence Evening
Friday 21st September – Last day of term
Start of year 2024:
Wednesday 31st January – Year 13 only
Thursday 1 February – Year 12 only
Friday 2nd February – Year 11 only (and pōwhiri)
Monday 5th February – Full school full Timetable begins
Tuesday 6th February – Waitangi Day
Nga mihi
Albany Senior High School