Albany Senior High School
Nurture. Inspire. Empower.
ASHS Update – Welcome to Term Four!
(with corrected dates)
Just a quick newsletter to welcome you to Term Four. I don't know about you, but it sure feels like we are speeding towards the end of the year already! As such, there is a lot going on and I have done my best to highlight the key messages and events below.
Out of zone enrolments for 2023 will be closing on the 5th December, with course selection now open please let anyone you know who is intending to enrol to do so sooner rather than later!
Apologies again for the ongoing disruptions in the bus bay, as you can see by the amount of plastic wrapped around the building, the weather remediation work is all go! The aim is to be done and dusted early Term One next year. In the meantime please use the Level One carpark for any drop offs and pick ups. Ongoing building works also mean our prize giving and NCEA exams will take place over at Massey University this year.
All students must be at school on Wednesday!
Our expectation is that all students attend school EVERY Wednesday. As Impact Projects have finished for the year, we will be running Monday's timetable on the next two Wednesdays. All students who are doing external exams will also be walking over to Massey on Wednesday (in period 2) in preparation for the NCEA external exams taking place on the Massey University campus (due to the noise of building construction on our site).
Year 12s and 13s getting ready to sign out
The last official day of timetabled classes for all Year 12 and 13 is Tuesday the 1st of November which is the first day that Tutors can sign out students for study leave.
HOWEVER it is important to note that students will only be signed out by their Tutor if and when they are on track for meeting their academic target for 2022. All other students will be required to return to school for NCEA workshops throughout Term Four until we are confident they will attain the credits they need.
Please talk to your young person about the plan they have developed with their Tutor for meeting this target. Targets will be reconfirmed in tutorial time this week, please remind your young person that achieving the agreed target is the ticket to study leave in Term Four! Tutors can also help you gain some extra credits if needed.
The Year 11s last day is Friday 18th November.
Important dates in Term Four
Monday 24th October – Labour Day (school closed)
Tuesday 1st November – Year 13s & Year 12s signed out from this day
Tuesday 1st November (evening) – Sports Celebration at school
Friday 4th November – Celebration of Learning at Massey
Monday 7th November – NCEA Exams begin
Friday 11th November – Midterm Break (school closed)
Friday 18th November – Year 11s finish
Saturday 3rd December – School ball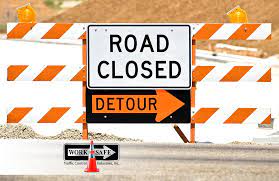 Ongoing Bus Bay Disruption!
Building works are required in this bus bay area. Scaffolding is now erected n the bus bay and will remain in place for approximately six months. This means the bus lane will be restricted to one lane only and there will be NO PARKING AVAILABLE in this area. Please use Level One carpark for any pick up and parking. We apologise for any inconvenience caused.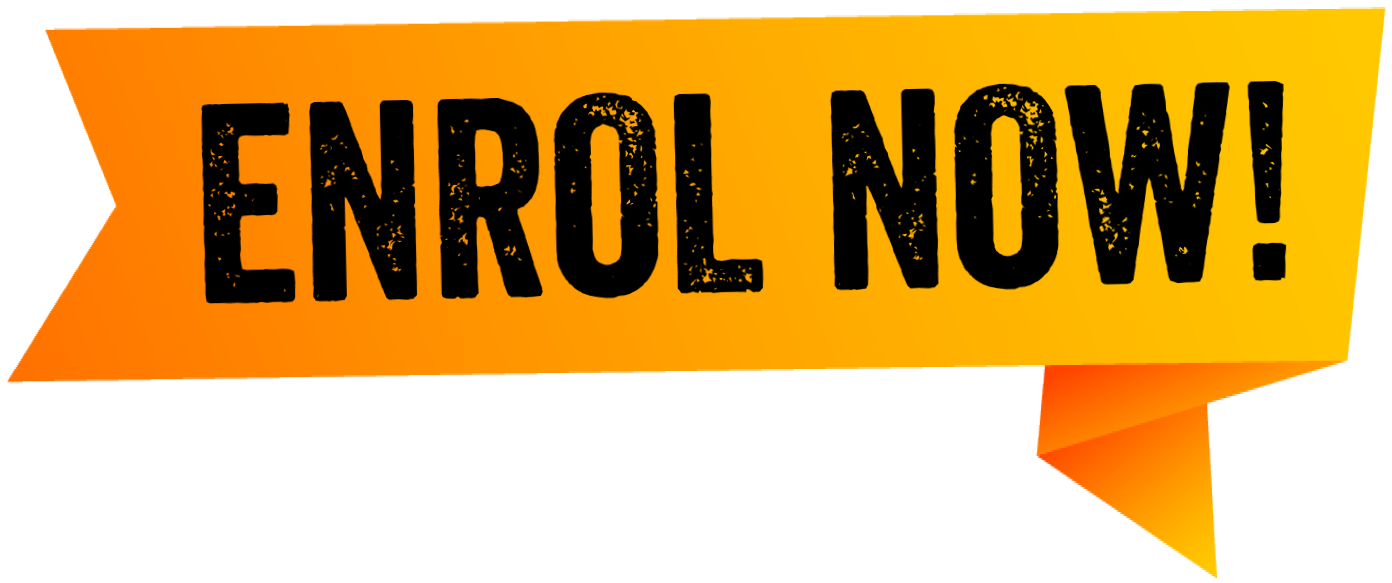 2023 Enrolments are now open!
If you or anyone you know has a young person planning to join ASHS next year, please get them to enrol here: https://www.ashs.school.nz/enrolment/
Note – any out of zone (OOZ) enrolments must be completed 5th December. All OOZ enrolments completed by that date are guaranteed a spot at ASHS. No OOZ enrolments accepted after that date. Please spread the word!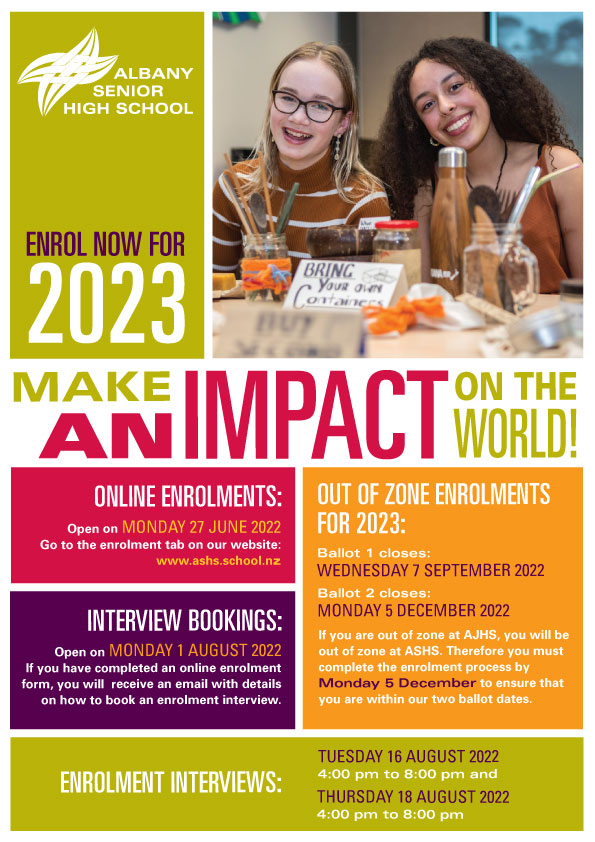 School Holiday dates for 2022 and 2023 – https://www.education.govt.nz/school/school-terms-and-holiday-dates/
Nga mihi
Albany Senior High School