Albany Senior High School
Nurture. Inspire. Empower.
ASHS Updates – Week Nine, Term Three 2022
Kia ora e te whānau,
Learning from home whilst isolating – Message for students
As it becomes increasingly common for students to need to self isolate due to become COVID positive or being a household close contact it is important that students follow the guidance for learning from home below:
Make sure your parents or caregivers have emailed absences@ashs.school.nz with the information regarding your isolation period.
Note ALL learning is available on your Google Classroom.
In the first instance go to your Google Classroom for every session of Tutorial, Specialist Subjects, and Impact Projects and follow instructions provided.
You only need to email your teacher if the information is not available on Google Classroom or you need specific further support.
Your teacher should be in touch if you are away for more than a week.
Link to ASHS COVID-19 information for whānau – 2022
'Better Together' – New Co-lead Principals Announced for Whānau ki te ako
Whānau ki te ako is a Kāhui Ako (community of learning) made up of seven schools: Albany Primary, Albany Junior High School, Albany Senior High School, Coatesville School, Greenhithe School, Upper Harbour Primary School and Ridgeview School and serves over 4000 students from Year 1-13. Our community vision 'Better Together: A connected pathway for empowered learners' reflects our shared thinking and journey together.
Albany Primary's Maree Bathurst recently stepped down from the role of Lead Principal for our Kahui Ako making way for two new CoLead Principals – Sue Smith from Upper Harbour Primary School and Claire Amos from Albany Senior High School.
The new leadership team would like to take this opportunity to thank and acknowledge Maree for her leadership over the past three and a half years. Maree has steered the "community of learning ship" through the disrupted waters of a global pandemic with warmth and wisdom whilst also managing to nurture and grow the relationships and connections within the kahui ako community.
Sue and Claire are excited to take over the helm and as we move into what is hopefully calmer waters, and look forward to working together to grow collaboration between and across our school community and bring the strategy to life. To this end, you can expect to hear more about the 2022 Whanau kite Ako Strategic Plan in the coming weeks. As our vision states, we believe with strategic collaboration we can be "Better Together" as we establish "a connected pathway for empowered learners".
If you would like more regular updates about what we are up to as a community of schools we would love to invite you to join our Facebook Page: https://www.facebook.com/Whanaukiteako
Better Together: A connected pathway for empowered learners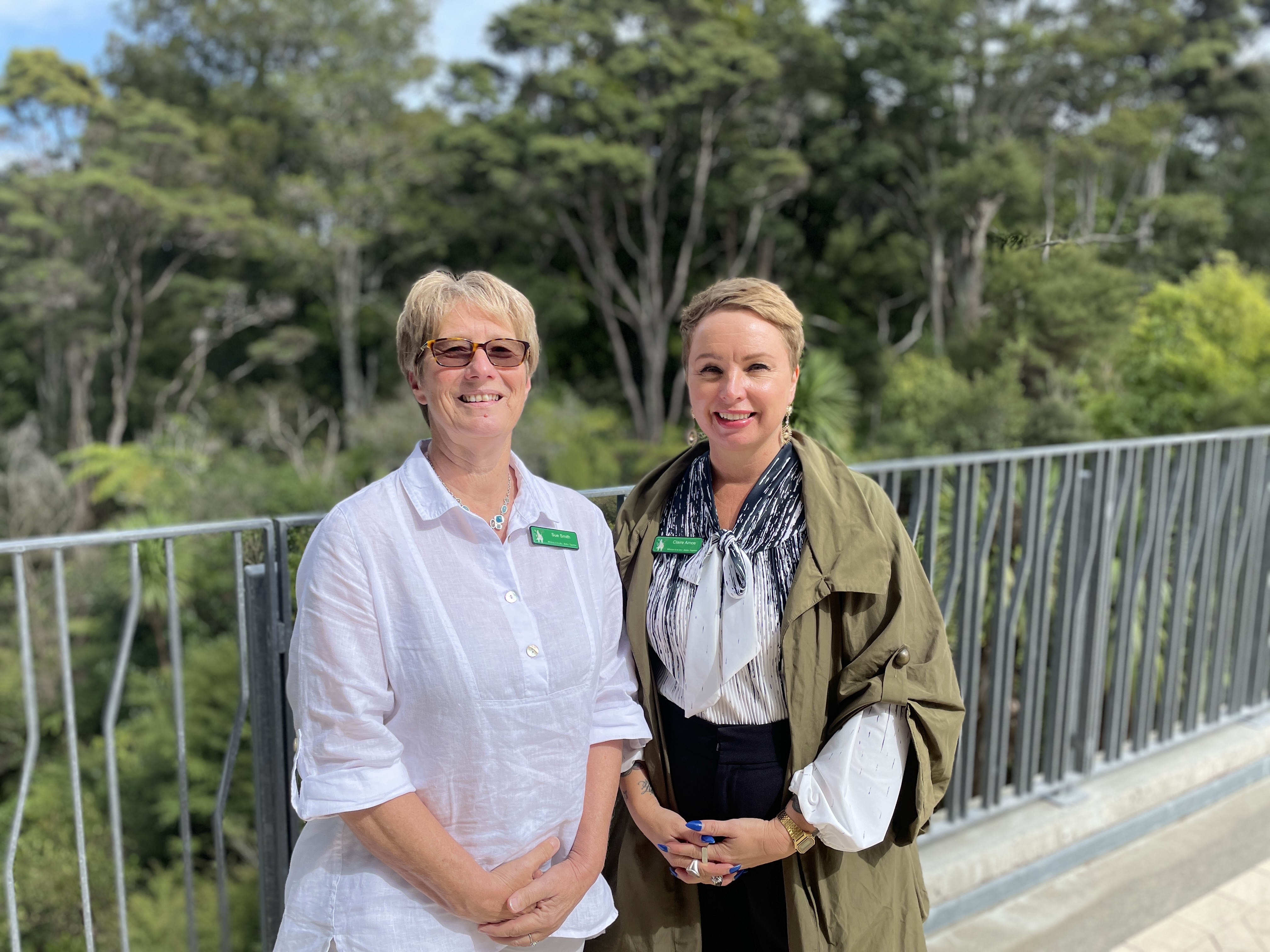 Nga mihi
Albany Senior High School