Albany Senior High School Enterprise Trust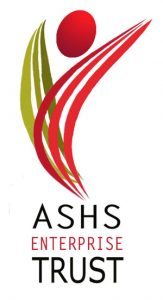 To support the work of Albany Senior High School the ASHS Enterprise Trust has been established. The Trust was incorporated under the Charitable Trusts Act 1957 in May 2013. It was registered as a Charitable Trust – for Education Purposes in September 2013 and has Donee Organisation Status with Inland Revenue. The students and staff of Albany Senior High School are the beneficiaries of the trust. The Enterprise Trust has two major purposes.
The trust will:
provide study scholarships for Yr13 students heading to tertiary study;

provide funding for significant impact projects, which are outside the schools funding capabilities, to encourage students to reach greater heights;

provide funding assistance for students and staff who attain NZ representative honours;

provide a study scholarship for staff – promoting life-long learning opportunities;

provide prizes / rewards / incentives for our students to achieve highly and be good citizens
It will also be the mechanism for encouraging past students and staff to follow the school's future progress and help them to "stay in touch" with the school. The Trust will maintain contact with past and present students, provide regular updates about functions and events, and organise class reunions.
The Trust's email is trust@ashs.school.nz – let us know if you would like to donate or just to stay in touch.
We would love to see you all at our Impact Project and End of Year Celebrations where you will see the Trust making awards that will change the lives of our students and staff.
ASHS Enterprise Trust Awards
"The ASHS Enterprise Trust Phoenix Award" is made up of a financial element and is acknowledged with a named leaf on the Tree of Inspiration in the school's reception area.
It is presented annually to a Year 13 student who goes beyond the formal designation of a leadership title. Someone who lives and breathes resilience, innovation, enterprise and contribution.
ASHS Enterprise Trust Phoenix Awards have been presented every year commencing in 2015. The award recipients are:
2015 – Zac Ellett
2016 – Connor Wallace
2017 – Kelsey Cornthwaite
2018 – Ciara Robinson-Huggins
2019 – Jacob Milne and Courtney Watt
2020 – Waimarie Tipene and Georgia Cotter
2021 – Yvette Bentley
2022 – Vienna Brooks and Brydie Quinn